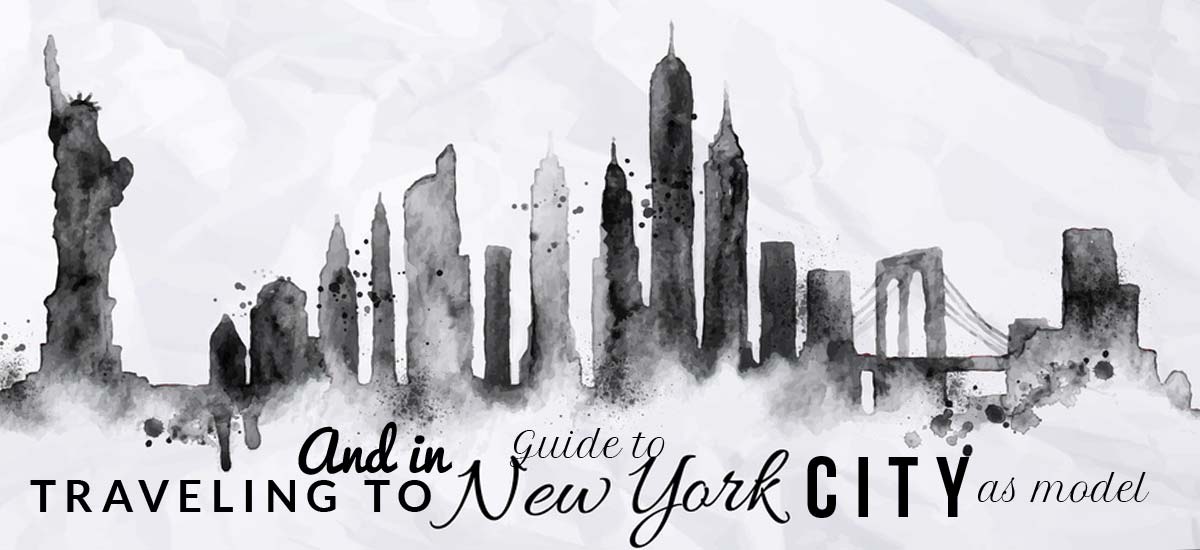 The Best New York Theaters – 8 places you have to know as model
Your shooting is finished? Take a look at New Yorks theaters and cinemas. Here is a list of 8 brilliant locations directly in NY from Manhatten to Brooklyn. Why? Movies, cinemas, theaters are a great expirience for you as model and you will have a lot more topics for your next business small talk. Most people are familiar with the standard cinema experience. You go to the theater, but your ticket, pay an exorbitant amount for snacks and beverages, watch the movie, and leave. This is pretty standard and routine. However, there exists a number of unique theaters that offer something a little bit different from the rest, whether it is food, seating, screenings, or something else, to stand a little bit above the competition. New York is no different and boasts a host of unique or unusual theaters for the cinemaphile in everyone.
1. Nitehawk Cinema: Dinner Theater
You have probably heard of dinner theater, and who has not been out on a dinner date. But have you ever actually been to a theater that serves you a restaurant quality meal with your movie? At the Nitehawk theater, that is exactly the experience you get. It may seem a bit pricey with appetizers priced above ten dollars and the meals potentially much more, but the food is delicious and the experience a perfect blend of convenience and novelty. Moreover, the menu is subject to change with the movies shown with the new items following theme with the new movies.
2. Landmark Sunshine Cinema: Old-fashioned
For those of you seeking an old-fashioned art house cinema, look no further than Landmark Sunshine Cinema. As is customary with art houses, you will of course find the critically acclaimed, small-budget indie picture, but you are just as likely to find some odd-ball comedy or cult classic as well. This theater also boasts an impressive track record of showing movies that are distributed only to select theaters. If you can, get a seat in their stadium style theater for a truly unique experience.
3. Film Society: International Movies
For those of you that want to see an international movie, you will be hard pressed to find a better theater than the Film Society. This is a fairly modern theater that uses LCD screens rather than the traditional projection film. Of course, "foreign films" are not the theater's only offering, as they will also regularly screen the best new independent films and even a solid mix of mainstream flicks. They also offer a dinner-and-movie special with a nearby restaurant in the Lincoln's Center.
4. IMAX 3D movies
The AMC Loews Lincoln Square 13 is the only place to go to see IMAX 3D movies. This theater boasts the biggest IMAX seating capacity in the United States and was the first theater to have a contemporarily defined "mega-sized" screen. If you are a fan of the newer #D movies and want an image large enough to fully immerse yourself in, there is nowhere else better. Of course, you are going to want to show up about twenty minutes early or you will only be able to find a seat up front.
5. Bam Rose Cinemas: Heart of Brooklyn
Bam Rose Cinemas is where you go went you want to see a movie in Brooklyn. This theater captures the quintessence of the Brooklyn art scene and regularly show the hottest, new indie films. However, it is the theater's "guest speaker" events that really place this cinema in a league of its own. If you plan ahead or just get lucky, you will be able to engage in a Q&A with a director, producer, or other show-runner after the film has ended. This theater has hosted Lena Dunham, Whit Stillman, and Dave Eggers.
6. Maysles Cinema: Documentaries
If you are a fan of Documentaries, then there is no better theater in New York for you than Maysles Cinema. While it can sometimes be difficult to find a cinema screening the best new documentaries—even among the art houses and indie theaters—the Maysles specializes in nonfiction cinema. To add a cherry on top, the theater will also often sponsor a Q&A with a director, producer, or other show-runner following the film.
7. Spectacle Theater: Unique + New York!
For a truly unique experience, there is no theater like the Spectacle Theater. This place is cozy. By that, we mean this theater only holds twenty seven people in total. Housed in a repurposed bodega, the Spectacle Theater prides itself on offering an experience designed for cinemaphiles to engage with one another. If nothing else, you can always simply enjoy not having to fight with a horde of people to see a movie.
8. Ziegfeld Theater: The Secret
Gone are the days of the "silver screen" when cinema was seen as more than just an night out and treated more like an "event." However, films are still treated with the same regal reverence as in that bygone era at the Ziegfeld Theater. Described as a "movie palace," the Ziegfeld only ever screen a single movie. However, the 1,131 seated theater regularly serves as the go-to for premiers and other early-run blockbusters. With extravagant chandeliers, real red velvet drapes, and gilded trim, the Ziegfeld treats cinema like the high art it can be.
https://cmmodels.co.uk/wp-content/uploads/2016/10/international-model-career-traveling-new-york-casting-job-campaign.jpg
550
1200
Stephan
/wp-content/uploads/2021/08/model-agency-cm-cocaine-models-men-women-logo-2021.gif
Stephan
2017-01-21 19:49:58
2022-04-17 17:50:09
The Best New York Theaters – 8 places you have to know as model